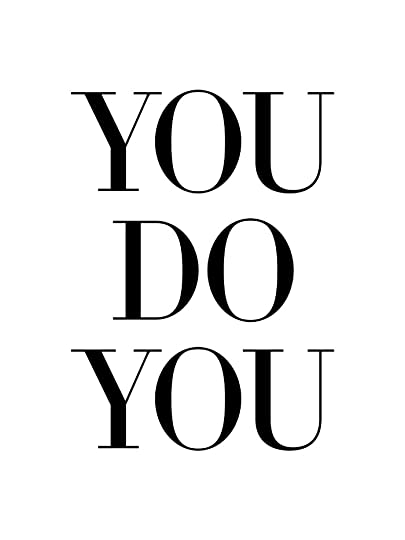 Many of you will have spent your pre-pandemic life battling the rush hour, to an office when you spent the next eight hours, to then trawl through the same traffic to get home.
Finding yourself forced so suddenly into working from home leaves little time to settle in. Working in a home-based role was a choice for me. By it's very nature, the role of Chief Operations Officer requires meticulous organisational ability. There was a long adjustment period while I struggled to settle into this new way of life.
I share my experience and advice below.
Lower your expectations
Over and above anything else, lower your expectations. Between the time you logged off at the office to the time you switched on again at home, any number of the following may have happened:
Your child's school has closed and you have an inbox full of homeschooling materials to look through. You have panic-bought at the supermarket to ensure your freezer is stocked up.  You are watching the news every hour trying to understand the concept of social distancing and the incubation period of the coronavirus. You have a parent who lives alone and you have had to make plans to care for them during this time. Your spouse has lost their job and you've spent an hour on the phone trying to get a break from your mortgage repayments. Your staff are panicking that they will have their hours cut and you have to make time to reassure them – but you don't quite know the answers to their questions until you have read the 5000 pages of guidance the government have published.
We are in the middle of a global pandemic; it's ok to feel unsettled. I felt pangs of anxiety just writing the above list. If you are really struggling with these feelings, take a breath and wander over to this post.
Trial and error
When I first began working remotely, I felt liberated. Working at the dining table, in front of the telly, in my bed – and even in the back garden. I smugly sustained this for quite some time, bragging to my mates, oblivious to the damage I was causing:  my neck ached from sitting in the wrong type of chair. I lost track of time: there was no office door to close behind me at the end of the working day. I didn't feel as though I had had a proper break as I hadn't left the room I was working in.
I've now gone full circle and work in my home office for 90% of the time.
If you don't have a home office (remember you didn't plan for this set-up) or you need to be downstairs to watch the children, sit in the most comfortable spot (and I don't mean the understairs cupboard in the hope they will never find you). You may have to try a number of options before you find something that works. Accept that your productivity will reduce while you seek this comfort zone.  Let it. You are doing the best you can.
Routine
To some, the only way to cope during this period of social distancing is by doing as much as is physically possible (and then irritatingly broadcast it all over instagram to make everyone else feel sh*t). Others will recoil in horror at such #productivitygoals: wake up, honey and hot water,  yoga, journal, self-growth, learn a new language, meditation, homeschooling, goal setting, read a book, try a new recipe for dinner, more yoga…. repeat.
Of course, there is nothing wrong with wanting to get lots done – maybe that's what makes you tick. However, if you are going to feel a failure for not finishing what's on your to-do list…maybe reduce what's on it? I would recommend starting small e.g  Item 1: Figure out the printer settings.
I have developed a simple routine together with small rituals that really work for me. Note: the operative word being 'me'.
Make your 'me' time about you:  Not what others think you should do. The whole no-make-up-letting-your-skin-breathe-hair-in-a-bun vibe doesn't work for me. I get up early and put makeup on as though I am going out to the office. While everyone else is sleeping, I find this time time relaxing, and I feel more in work mode.
Social distancing doesn't mean no socialising: To avoid the risk of becoming fluent in emoji I have scheduled times for group video calls with close friends and family.  Seeing the person you are talking to is really important during these times of isolation. Check out WhatsApp for group video calls, and House Party for the added extra of games to play on the call, guaranteeing side-splitting laughter.
Move a little, but only if you feel like it: No need to start training for a marathon. I take a walk at around 11am every day. I tell myself it's a power walk. I use that time to make calls to loved ones, listen to music and post letters to my 4-year-old nephew. I once checked out a live stream of yoga from ibiza via instagram from my bedroom.  The latest activity is bowling in the back garden to my 17 year old using deck chairs as my slips. It all counts.
Don't have lunch at your desk: We always try and eat together as a family. If you have failed at moving, at least you get to walk a few feet to another room in the house.
Shut the door on work: At the end of the day I close the office door and try not to get sucked into any more work.  This one is very important. Don't be tempted to do 'just one more thing'.  Before you know it, the balance has shifted and your downtime has disappeared.
Enjoy a day off
Who said the routine has to be stuck to?! There are no right or wrong answers here.  A day off the routine whilst still working can be refreshing. I don't mind that my overall work day may end later, as I will have had some fun along the way.  My off routine days can easily look like this…
Taking the first 2 calls of the day whilst still in my dressing gown.
Working whilst playing a Netflix series that I have already seen. Currently Peaky Blinders. Provides a  familiar soothing background noise, and having seen it before, I don't get drawn in.
Taking a lunchtime shower because I started the day working from my bed.
Scrolling tik-tok for my entire lunch break because whilst I still fancy a laugh, I'm not in the mood to talk to anyone else.
Taking a nap at 3pm.
The take-home message is simple here. Slow down. Don't beat yourself up about being off routine – try to enjoy this new experience. You do you.