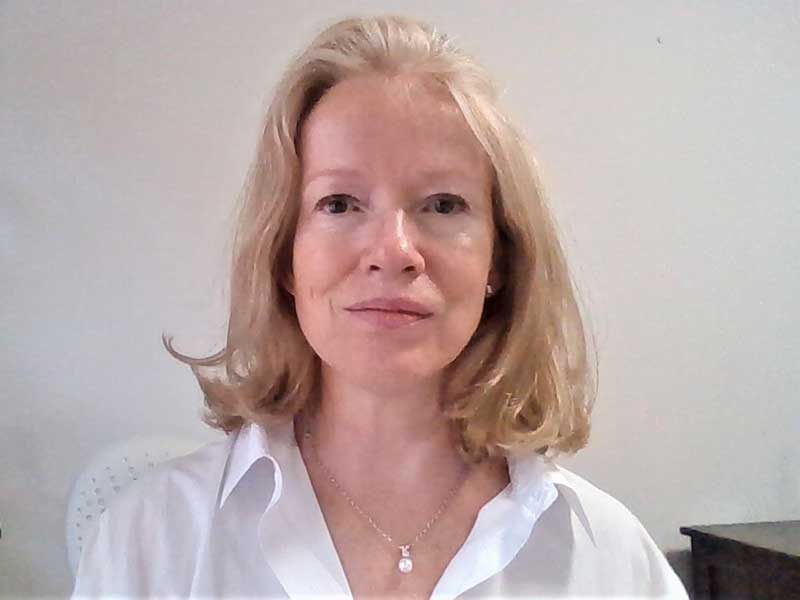 For people with ADHD, socialising can be a source of huge anxiety, even dread. Because the ADHD brain is wired slightly differently from brains we call 'neurotypical', it can be difficult to focus on social conversations, manage emotions and to react and behave according to 'social norms'.
Lesley Foley, a Speech and Language Therapist, specialises in social communication frustrations linked to ADHD. She has been inspired by the work of Michelle Garcia Winner, whose Social Thinking Programme takes a cognitive behavioural approach to developing social communication, executive functioning and emotional regulation for people with ADHD and ASC. 
Social thinking emphasises the need to become flexible in our thinking and methods of communicating. Garcia's methodology is supported in Lesley's teaching by the principles of Acceptance and Commitment Therapy (ACT), a similar behaviour-based approach that is gradually becoming supported by some NHS services. ACT focuses on the principle of acceptance and being flexible and positive with your thinking to find ways to move forward, rather than dwelling on the negative aspects of ADHD. Along with this comes acceptance of social anxiety and learning new ways to cope with it.
She is also interested in Auditory Integration Therapy, a listening programme that aims to reduce sensitivity to sounds and other issues with the way sounds are processed. For people with ADHD and autism, auditory and sensory issues can sometimes interfere with the way you are perceived in a social situation; for example, you might hear (and react to) distracting high-frequency sounds that others are unaware of, or you may experience a heightened sense of smell.
A career shaped by life experiences
Lesley's career path has been shaped by early life experiences. Her first degree was in Psychology and Anthropology, when her goal was to become a Clinical Psychologist. As she progressed further into her studies, she became interested in Psychotherapy and studied for a post-graduate diploma in Psychoanalytical Therapy.
As part of her training, she needed to understand attachment therapy, which explores the way that early childhood experiences can affect the ability to form meaningful bonds as adults. Lesley's own childhood, as an identical twin, made it difficult for her to relate to this theory and she struggled to work with it.
In addition, her older sister had been born with special needs and needed 24-hour supported living. The past few years have seen big changes in support for people with special needs within the NHS, but in earlier days, when her sister was younger, Lesley became aware of the difficulties experienced by her sister in communicating her needs and wishes, and in being understood.
It occurred to Lesley that Speech and Language Therapy (SaLT) could help her sister, and others with similar conditions. She made a swerve in her career path and jumped onto a new degree course in Human Communications. On graduating she earnt a second BSc to sit alongside her post-graduate diploma in Psychoanalytical Studies. She is registered with the Health and Care Professions Council (HCPC) and is a Member of the Royal College of Speech and Language Therapy.
From this point on Lesley has not looked back. She spent many years working in the NHS on a one-to-one basis with patients, predominantly with children in schools, before establishing her own independent practice ten years ago, specialising in ASC/ADHD in both children and adults. For several years, Psychiatry-UK's CEO Jon Chanter, had been keen for Lesley to join the organisation's sister company Tele-Therapy-UK (now HLP-U), which specialises in online therapy. She became interested in the concept of tele-therapy as a flexible, convenient and non-stigmatising way for people to engage with her services from the comfort and security of their own home, and she joined in 2019.
She began applying her unique set of skills to working with adults with ADHD/ASC online. Using the principles of CBT and ACT, she helps people to come to terms with their diagnosis, accept that ADHD and ASC bring both positive and negative issues, and ultimately move forward with the positives. She says:
"Working with adults, I can give them knowledge and information to help to enhance the qualities of an amazing ADHD and ASC brain. I can help them to choose and develop strategies to feel and become confident and competent social communicators."
Currently, Lesley works mainly on a one-to-one basis. However, she is keen to develop a programme that involves group therapy as a way for people with ADHD to accept the way they communicate, whilst also developing new social communication strategies in a non-judgemental space, with others who face the same challenges. 
A group approach to social communication therapy
Lesley will deliver her new course alongside Beverley Nolker, an ADHD Life Coach and Psychoeducation Facilitator. It will take the shape of a 6-week programme (90 minutes per session) of online group therapy for both adults, and young adults aged 14-17. Its goal is to help participants to explore and develop social thinking and social communication skills, organisational skills (executive function) and emotional regulation (mood fluctuations) to be able to find ways to manage social anxiety, which can be emotionally crippling for sufferers.
The course will include issues such as:
Self-regulation – strategies for learning to control thoughts and behaviours; taking time to pause between feeling and action to be able to express yourself and behave in a way that is appropriate to a situation
Awareness of self and others
Attention and listening
Perspective taking – seeing situations from different points of view
Flexible thinking – learning to listen to and accept other people's thoughts and opinions as valid
Emotional regulation – learning to control your stored memories of emotion when triggered by people or situations
Time management, planning and organisation – the cognitive processes needed to plan and execute a long-term project are similar to those needed to form a relationship. For example, planning a group event involves finding dates that suit everyone, turning up on time, being flexible and changing your plans to fit in with others if needed. Building a relationship means paying attention to that person, learning everything about them, thinking about what to say to be able to bond with that person and initiate invites.
By the end of the six weeks, participants will have sufficient confidence to be able to walk into a group or social situation, open a conversation, and feel comfortable enough to develop social relationships. 
Personalised learning
Lesley's approach to teaching and learning draws on her own experiences as a young adult growing up in an emotionally challenging environment. The cognitive difficulties, and the mental, physical and emotional issues experienced by her older sister, shaped her family life. She suffered from depression from the age of 15, experiencing severe anxiety exacerbated by family pressures, exam pressures and the fear of failing.
Her personal experiences put Lesley in a unique position to understand and relate to difficulties experienced by those who seek her therapy. She is keen to use new, evidence-based methods to help patients to find their own path towards acceptance, to be able to move forward with the issues they face and develop strategies to explore and enjoy their amazing ADHD and ASC brain!
How to get in touch
If you would like to find out more about Lesley's group or one-to-one therapy programmes, you can get in touch with her via P-UK's new HLP-U service, a directory of accredited providers of medical and therapeutic services for people with ADHD and associated issues.
Written by Rachel Elkin, Media & PR Manager