Jennifer Winnard
Hello, my name is Jennifer Winnard, I qualified as an Adult Mental Health Nurse in 1999 from the University of Central Lancashire. 
During the last 20 years of nursing I have predominantly worked within the area of Adult Psychiatry, in both the acute in-patient and community settings. I have also worked within Substance Misuse Services and up until a few years ago held a Professional Lead Nurse role for a large NHS Mental Health Network.
In 2015 I was successful in qualifying as an Independent Nurse Prescriber from Edge Hill University, this led me to follow a keen interest I have for Neurodevelopmental conditions into a role as an Adult ADHD Specialist Nurse and Prescriber within the NHS and also within the Private Sector working alongside Psychiatry UK.
I am hugely passionate about nursing and ADHD and pride myself on providing high quality, compassionate person centred care for all.
Within Psychiatry UK, I lead the Adult ADHD Titration Service and a highly skilled team of nurse prescribers who support the Consultant Psychiatrists during the initiation and stabilisation of ADHD treatment. We work closely with the patient and the Doctors during this time offering weekly support and guidance based on NICE Guidance with the aim of stabilising the patients ADHD symptoms.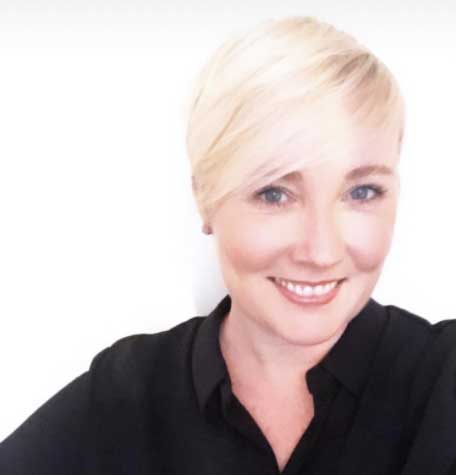 Kate Bevan
Hi I'm Kate! I have been a UK registered mental health nurse since 2000 and qualified as a nurse prescriber in 2014. I have worked in a variety of NHS adult, children and young people's mental health settings through the years. I have continued my professional development throughout my career in children and young people's mental health, ADHD and practice education and I have specialised in ADHD services since 2013. I am currently working in an adult ADHD service in the NHS alongside my work with Psychiatry-UK.
I love having the privilege of working with people across all age ranges in my specialist field and I always aim to help people feel at ease, understand their symptoms and daily challenges in the context of their ADHD. I hope to help people feel able to live their lives to the fullest. When I'm not working, I enjoy spending time with my family, cooking, comedy, music and crossfit!
Carol Shue
I started my journey as a mental health nurse after completing my nursing training in the UK in 2004. I have worked in acute inpatient and community settings. I have helped pioneer the start of an NHS Adult Service in 2011 and ran a nurse led NHS assessment and treatment service for adults with ADHD.
I continue to work with Adults with ADHD and my role with Psychiatry-UK is to provide titration services to those diagnosed with ADHD.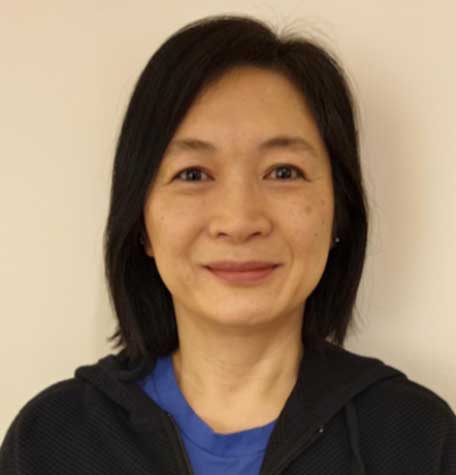 Jenni Unsworth
I qualified as a Paediatric Nurse in 2007 from the University of Central Lancashire. Since qualifying I have worked within Child and Adolescent Mental Health. My current NHS role is Clinical Lead for Lancashire Care within the children's ADHD Nurse Led Service where I diagnose ADHD, initiate medication, titrate and stabilise, supporting the whole family through their journey. 
I qualified as an Independent Nurse Prescriber in 2011, from Cumbria University. Whilst working within CAMHS I have had the opportunity to complete my Child and Adolescent Mental Health degree through the University of Central Lancashire which I found extremely interesting.
I am also currently working with Psychiatry-UK providing support to the Consultant Psychiatrists during the treatment titration and stabilisation process for Children and Adults with ADHD.
Anthony Adams
My name is Anthony Adams. I am a Registered Mental Health Nurse and an Independent prescriber.
My Mental Health career started in 1995 and I qualified as a Registered Mental Health Nurse in 1998, with further qualification as a V300 prescriber in 2007.
I have experience in prescribing in most mental health settings and have worked as a Nurse Specialist in Older Persons Mental Health, Learning Disability and Adult ADHD.
I have a special interest and extensive experience in the diagnosis and treatment of Adult ADHD and related Emotional Dysregulation as well as other co-existing conditions.
I also hold a Post Graduate Certificate in NHS Leadership and have worked in a Senior Management Position within the NHS.
I currently am working for the NHS as an ADHD Nurse Specialist and Clinical Lead and also work privately.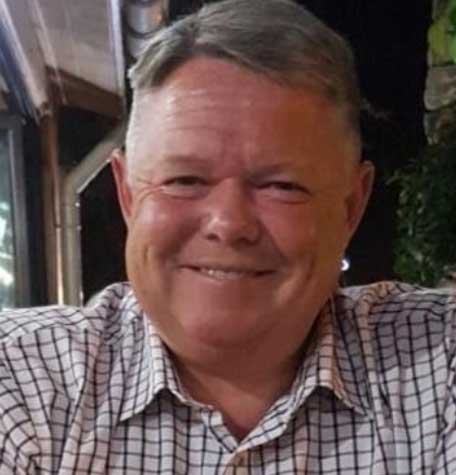 Adeola Banjo
Adeola Banjo is a registered clinical nurse, specialised in Adult ADHD, working with one of the National Health Service (NHS) in London, for almost 20yrs.  She is a member of Royal College of Nursing, graduated from university of Greenwich with a degree in psychiatry nursing and later at London South Bank University with a graduate certificate in Independent Nurse Prescribing.
Her background is psychiatry nursing with excellent experience in working with multi-disciplinary colleagues within the adult in-patient psychiatry units and the community psychiatry team.  She has a very good knowledge of mental state assessment and clinical management of care, tailored to individual specific needs, by acknowledging the possibility of comorbidity of other diagnosis, which could be physical, mental or psychological.
As an independent nurse prescriber, she has good clinical experience of working in collaboration with consultant psychiatrists, by monitoring the titration of medication and provides clinical support to service users to aid compliance and adherence to their prescribed treatment in order to achieve the therapeutic effectiveness.
Hannah Woodmansey
I qualified as a Mental Health Nurse in 2011 from the University of Central Lancashire (UCLan). In 2016 I successfully qualified as an Independent Non-Medical Prescriber (NMP) from the University of Cumbria and have since been prescribing independently in the field of Attention Deficit Hyperactivity Disorder (ADHD).
During my time as an NHS employee, I have undertaken a variety of roles within various clinical settings these have included Adult and Older Adult inpatient's, Children and Young People's Community Services and Custodial settings.
At the present time I am employed as a Specialist ADHD Clinical Lead Nurse and Independent Non-Medical Prescriber within an NHS community-based Child and Adolescent Mental Health Service (CAMHS). I am also a Director of my own ADHD Company, currently accepting referrals from Psychiatry-UK, my role is to prescribe ADHD treatment during the titration and stabilisation period.   
I am passionate about understanding and supporting the daily challenges that people with a diagnosis of ADHD must manage. I have both professional and personal experience of supporting individuals with ADHD and pride myself on being approachable, compassionate, understanding and person centred.
When I am not working, I enjoy going to the gym, running, riding my motorbike, walking my dog, travelling, and spending time with my friends and family.
Claire Meadows
My name is Claire Meadows and I am a qualified mental health nurse and independant Nurse prescriber.
I qualified as a registered Nurse in 2008 and completed My V300 non medical prescriber qualification in 2017.
During my career I have worked in a variety of settings including adult forensic mental health services and rehabilitation were I supported adults struggling with a wide range of severe mental health difficulties. Within this role I helped service users to manage and understand their diagnosis and symptoms effectively promoting positive health and well being.
In 2015 my career took a turn for the better when I became an ADHD specialist Nurse within the child and adolescent community mental health service and it is here where my interest and passion in ADHD has bloomed.
Within my NHS role I work very closely with young people and their families who are struggling with ADHD, I carry out holistic assessments, offer diagnostic clinics and support the families with their diagnosis and treatment in a caring and compassionate way.
I am very passionate about my work and always aim to help the patient feel empowered in their treatment, supporting them to speak openly and honestly about any worries they may have and working through these worries together.
Vikki Connell
I qualified as a mental health nurse in 2006 from the University of Central Lancashire (UCLAN). I have worked in both adult and child mental health services, with this being in the area of neurodiversity for the last 7 years, I have both a personal and professional interest in this.
I graduated from Sheffield Hallam in 2015 with an MA in Autism. I am trained in ADOS and ADI to be part of the diagnostic process. I gained my V300 Independent Prescribing qualification from UCLAN in 2018, following this I worked as clinical lead for ADHD in a CAMHS service.
I am passionate about supporting people with neurodiverse conditions and have vast personal and professional experience in this field. I pride myself on providing empathetic and person centred support in a friendly and approachable manner.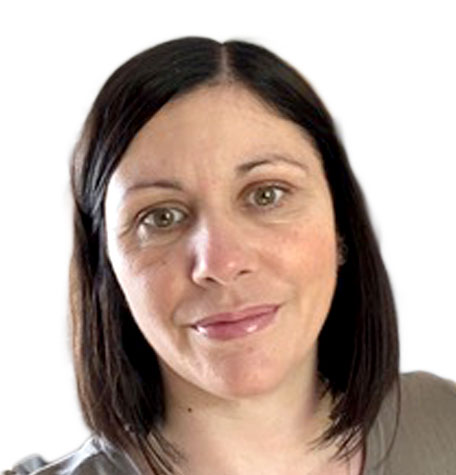 Andrew Jay
Andrew has worked in mental health care for 28 years. Qualifying as a mental health nurse in 1998 in London, moving to Manchester in 2000 and returning to his native North East England in 2002 working in a range of community mental health services, both in the NHS and independent sector. Andrew has contributed to improvements in physical health care of people with mental health problems advocating for key improvements to this aspect of mental health care.
In 2005 Andrew completed MA Public Health at Sheffield Hallam University which broadened his practice and understanding of the wider determinants of health and how these impact on mental wellbeing. Andrew is a health promotion specialist and uses these skills to maximise his interventions and how the services he works in deliver these services improve people's health. He has a keen interest in developing services that are responsive and effective. Andrew has a track record for contributing to the development and evaluation of innovative service provision.
Andrew began working with ADHD in 2013. He contributed to the development of adult ADHD service provision in the North East of England and embedded nonmedical prescribing in the service. Andrew has also worked clinically in children and young people's services and has a good understanding of how ADHD impacts upon the formative years of life. Andrew has taught doctors, nurses, occupational therapists, teachers and families about ADHD, its treatment with medicines, strategies for supporting people with ADHD and making their care personally meaningful. Andrew has a broard understanding of mental health problems and neurodevelopmental difference. He currently works in the NHS developing nonmedical prescribing across all community mental health services alongside private clinical work.
Andrew is an experienced nonmedical prescriber with extensive experience of treating a wide range of mental health problems having qualified to prescribe in 2006. He enjoys working collaboratively with people to find solutions to the difficulties they face, be that pharmacological or otherwise. He has a compassionate and knowledgeable approach which people find reassuring.
Menaz Kermali
Menaz Kermali is a pharmacist prescriber, specialised in treatment of mental health conditions, working with the NHS in a mental health trust for over 10 years.
She is registered with the General Pharmaceutical Council, graduated from University of London, School of Pharmacy, with further qualification in psychiatric therapeutics from Aston University.
Menaz has extensive experience in mental health, she has worked in acute inpatient and community settings gaining experience in treatment of depression and anxiety, bipolar illness, schizophrenia and ADHD.
Dr Dan Berkeley BMBS Hons, BMedSci Hons, MRCGP, Adv Dip PCMH
GMC Number: 6162291
Dan Berkeley is an NHS GP with a special interest in mental health. He has a particular interest in the treatment and assessment of mental health disorders – especially where physical health problems are also occurring or co-existing with a mental health problem.
Dan lives in Cumbria near the Lake District and when he is not working he enjoys road and off-road cycling, weight lifting, playing drums, listening to extreme metal music, brewing beer and playing strategic board games.
Dan started his training with a five year degree at The University of Nottingham where he graduated from in 2007 with an honours degree. Having practiced as a junior doctor for a few years he couldn't decide whether to become a GP or a psychiatrist. In the end he trained for and became a GP in 2013, which means he has expertise in the diagnosis and management of physical health conditions as well as common mental health problems. But has always kept a special interest in psychiatry and done significant extra training and study in this field. He holds the advanced diploma in primary care mental health which he achieved with honours and continues to be approved as a clinician under section 12 of the mental health act.
Dan is interested in all areas of psychiatry and always seeks to listen to and understand the stories and problems of others.
Emma Taylor, Nurse Practitioner, Dip HE Mental Health Nursing/Prescriber
NMC Number: 09H1519E
My name is Emma Taylor. I successfully completed my Nursing qualification in 2009 graduating from the University of Central Lancashire (UCLan). In 2020, I successfully qualified as an Independent / Supplementary Non-Medical Prescriber (NMP) from the University of Bolton and have since been employed as a Non-Medical Prescriber working in the North West of England.
Currently, I am employed within an NHS community-based Mental Health service. I have experience of working in a variety roles including Substance Misuse, Health & Justice & Custodial Settings predominantly working with adults aged between 18-65 years.
I have both professional & personal experience of supporting individuals with ADHD & pride myself on being approachable, empathetic, & understanding. I am passionate about understanding & supporting individuals with a diagnosis of ADHD.
When I am not working, I enjoy time away in my motorhome, walking my dogs, reading and cooking for friends and family.
Dannie Firth, Post Graduate Certificate in Independent and Supplementary Nurse Prescribing
NMC Number: 15F2628E
Qualifications:
Post Graduate Certificate in Independent and Supplementary Nurse Prescribing: University of the West of England.
Working towards Advanced Nurse Practitioner Qualification.
BSc (Hons) Mental Health Nursing at Plymouth University –graduated September 2015 with an upper second class honours degree. Placement experience included; CMHT, RIL team, older adults with functional and organic illnesses, Drug and Alcohol services, Learning Dis.
I love to travel and in April 2013 I trekked to Everest Base camp, I was able to experience a vast array of Nepalese culture and truly challenge myself, whilst raising money for the charity Thrive Africa; with whom I spent a month volunteering in Ghana. I was involved with library building projects, an orphan welfare agenda project based within Kumasi, as well as farming to provide orphan care givers with a sustainable food source.
I previously spent a month in Bolivia, volunteering in a school for disabled children. This was a life changing experience and I learnt to communicate effectively despite language barriers and created friendships amongst the family I stayed with as well as other locals.
I enjoy sailing and achieved my competent crew sailing certificate sailing across the Gibraltar straits to Morocco. I updated this with Tall Ships Youth Trust and I am also a youth mentor for Ta