Happy Lady using a laptop
The UK's Leading Online Psychiatric Service
Speak to a GMC registered private consultant psychiatrist from the comfort of your own home
Psychiatry-UK LLP is a Care Quality Commission regulated healthcare provider and also provides services on behalf of the NHS.
We treat a wide range of mental health issues including ADHD in adults and ADHD in children, ASD in adults, ASD in children, Dementia and Memory Loss, Stress, Anxiety, Bipolar Disorder, Depression and many more via private assessment.
We also fulfil the criteria to be a qualified provider of adult ADHD and ASD services under the NHS Right to Choose (RTC) scheme.
We supply a fast, discreet and economic means to get medical diagnoses and treatment recommendations for all mental health conditions through our own secure video portal all from the comfort of your own home.
All of our psychiatrists are GMC registered specialist consultants who have trained in the NHS and now work in the NHS and/or the private sector.
Use your own computer, tablet or phone to get easy access to medical treatment and, as doctors, we have the ability to prescribe suitable medication, if required.
If you wish to book an appointment, please use our online booking form. If you would like any further information, please contact our support team.
Why Choose Psychiatry-UK?
Convenient – no travelling, all consultations in the comfort of your own home
Accessible – video meetings via your computer, laptop, tablet or phone
Extensive Choice – over 100 psychiatrists with 20+ languages
Discreet – private and secure – your details are safe with us
Quick Diagnosis – a definitive opinion from a specialist medical expert
Cost Effective – excellent value compared to face to face consultations
Directly Prescribed Medication – using our online prescription service
Great Customer Support – onward referrals to shared care, supervised and accredited therapy or coaching
Psych-UK Board appoints Nell Montgomery interim CEO
Nell Montgomery has been appointed interim CEO of Psych-UK.
The appointment reflects the current aims of the Board and the Executive team to drive a period of strategic operational and brand transformation. Nell's most important task will be to oversee the recruitment of a permanent CEO who will take on the responsibility of sustaining and growing Psych-UK's high quality, patient-focused services.
Nell is a highly qualified senior leader. As co-founder of Aesara Partners, an Executive Coaching firm, Nell has coached senior executive teams at the highest level. Her client list includes household names in banking, healthcare, and investment. She has previously held senior and board-level positions at Goldman Sachs and Investec Securities UK. She is also a qualified psychotherapist.
Nell will formally take up her role in September. The Board has further approved the appointment of Andy Montgomery as Chair and Andrea Dowling as Chief People Officer, both with Board seats.
National Shortage of Elvanse and Atomoxetine Capsules
We are disappointed to have to update our patients that there are ongoing national supply shortages of both Atomoxetine and Elvanse capsules.
We have plans in place regarding both of these products and we are in the process of contacting all patients affected by this.
We are continuously monitoring the situation with regular contact with both wholesale suppliers and the manufacturers directly. We will update this notice as often as possible.
Please also keep in contact with your prescriber, if applicable, or GP if you are in shared care as much as possible to keep informed.
As you can understand this is out of our control and both NHS and Private Organisations like ourselves have been affected by this shortage.
Patient Support
Contact us here or telephone our support desk: 0330 124 1980
Note: Our phone lines are extremely busy and we regret that you may be on hold for some time.
If you are an existing patient, the best way to contact us is to login to the Patient Portal and leave a note. We will endeavour to respond to your note within 5 working days.
If you require urgent help in the meantime, please click here for advice.
If you can't access the portal for any reason please submit a support ticket here. Our IT support team will be able to sort things out for you.
Waiting List for Initial Appointments
Due to the recent popularity of our service, we are currently unable to provide you with an appointment timeframe for either ADHD or ASD. We apologise for any inconvenience caused.
We will contact you by telephone, email and portal note to arrange the appointment, so please keep looking out for Psychiatry-UK emails or a phone call from 0330 124 1980. In the interest of fairness, we are contacting people in date order from the time that we received your referral.
We sincerely apologise for the delays which have arisen due to the popularity of this service. We are doing everything we can to ensure patients are seen as soon as possible and that includes continuing to recruit more consultant psychiatrists and prescribers.
Waiting List for Titration
After your initial assessment, your Consultant may refer you to our titration team to obtain a prescription for medication and titration.
Our current wait time is approximately 7 months between initial assessment and the start of titration.
Note: The wait time for Child ADHD titration is approximately 5 weeks.
Care Quality Commission (CQC) inspectors have rated Psychiatry-UK as Good across all categories and Outstanding in Caring, following an inspection in January 2020.

Very positive, kind people
I had a very positive experience using Psychiatry UK. During my Initial assessment, I felt heard and understood, and the Titration process was also very positive.
My Clinician responded to my notes almost immediately, helping me to find the perfect dose and type of medication to help manage my symptoms.
I truly felt supported and cared for during my time with the service and have recommended friends to use it too.
LW February 20, 2023

Super easy to talk to!
My doctor made me feel really comfortable, supported to be able to talk openly and help me get answers, he was incredibly professional but friendly, informative and understanding, He didn't make me feel judged or strange he listened without judgement and reassured me, I really appreciate his words of comfort and support he was super easy to talk to as if I was talking to a friend which made the whole process super easy and not scary at all!
The whole team at Psychiatry UK have been amazing, with my diagnosis & my medication journey I was really scared to take medication but the team was on hand with support and advice all through out, I cant thank them enough for the support and help, it has changed my life for the better, I would recommend them to anyone who is wanting support.
Thank you to everyone who worked with me to help & support me.
February 10, 2023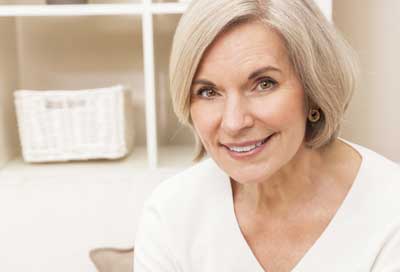 Changed my life for the better
Psychiatry UK has, quite literally, changed my life. Every staff member I interacted with was warm and understanding, and at no point during my journey did I feel left out of the loop or spoken down to.
The online portal keeping everything in one place helped me to submit the paperwork needed on time (crucial when you're being diagnosed with ADHD!) and I was always kept up to date with what was happening behind the scenes.
I received my ADHD diagnosis after a thorough consultation and the accompanying titration period managed by their pharmacist felt safe and managed even though I never physically interacted with anyone. I am at the end of this now and am leaving their care confident that I understand myself a little bit better.
Huge thanks!
HS 16th February 2023